Cool Summertime Lemon Cookies

In a food processor, add: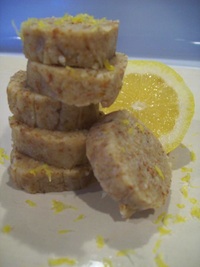 • 2 scoops JaylabPro vanilla protein powder
• 1 1/2 cups raw unsalted almonds
• Zest and juice from one whole lemon (TIP: Roll the lemon first to get the most juice from it)
• 1 tablespoon water


Process till a doughy meal forms. If dry, add water a little at a time until you get the consistency that will form a tight ball if you were to roll it-sticky but not wet (think playdough).
Next, drop it onto a sheet of wax paper.

Keeping hands wet to avoid sticking, form into a log and wrap both ends of the log first, then roll tightly to make a packed, compact roll.

Freezer for an hour. Pull out roll and with a sharp knife, cut into slices. 
Store in refrigerator in single layers, or keep in the freezer to enjoy when your sweet tooth hits!
Makes 12-1/2 inch cookies.
Nutrient Breakdown per cookie
Calories: 100
Protein: 5 grams
Carbs: 3 grams
Fat: 7 grams
Click Here To Reserve You Bottle Of JaylabPro Protein>>
Click Here For More Delicious Recipes>>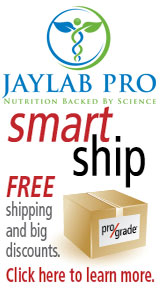 We are a GMP Rated facility, so what we say is in the bottle is really IN the bottle. Sure, it's extremely difficult to get certified, but we feel the extra effort is worth it. Don't you agree?